Since Holly always liked to help animals less fortunate than herself, we raise funds through Holly's Hugs to make up special goody boxes full of treats, toys, goodies and blankets to send to doggie shelters and dogs working with U.K. troops in Afghanistan.  These boxes go as special 'Hugs from Holly' to provide comfort, snacks and enrichment to dogs needing a little happiness in their lives.
At regular intervals we will make donations to support and help promote the work of Pet Bereavement and Counselling Services.  Our two specially chosen organisations in this area are the Blue Cross Pet Bereavement Helpline and Peaceful Harmony Pet Bereavement Counselling Services (see below for details).
Through Holly's Hugs, we will also share incredible stories about the wonder of the human-canine bond and we will also help provide comfort and support to those who have suffered or are suffering the pain of pet loss.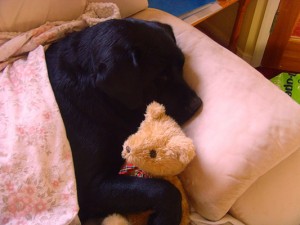 ---