Fostering Compassion and 'Hollydays'

Holly's Hugs has teamed up with the unique Fostering Compassion project based in Scotland.
The Fostering Compassion project works with foster children and kinship care children, as well as children who have witnessed or been subjected to domestic violence, who sadly as a result of their own difficult and traumatic starts in life may struggle to show empathy and compassion.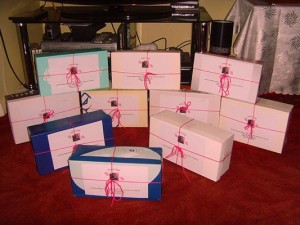 By opening the children up to the world of animals and nature through fun days out, activities and workshops, Fostering Compassion aims to play a part in helping to reverse the negative cycle these vulnerable children may find themselves in.
These activities include 'Hollydays' where Holly's Hugs teams up with Fostering Compassion. The children learn all about Holly's story, how she had been a victim of neglect and how she came to a new happy home and thrived. As part of 'Hollydays' the children help make up goody boxes of toys and treats to take to dogs in local shelters.
With the help of special cartoon images, they also learn how to 'read' a dog's body language, helping them to understand when a dog may feel happy, scared, or threatened, thus aiding the children to see animals as sentient beings who share similar emotions to them.
To learn more about the Fostering Compassion project visit www.fosteringcompassion.org, and if you would like to sponsor the whole or part of the costs of a 'Hollydays' workshop, contact Lesley at lesley@hollyshugs.org.
Hollydays feedback
"These are great activities. They get the children to think about feelings – when they sometimes don't realise they are doing it." – Kinship Care Gran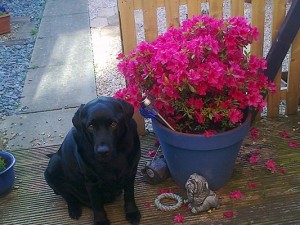 "My two foster children have been looking forward to this 'Hollyday' all week. It is such a fantastic way of encouraging empathy between the children and animals whilst giving them hope that 'happy endings' happen for children AND animals. A joyous day, completely unique and so worthwhile." – Foster Mum
"Great fun day for children whilst learning about helping the animals, thinking about others and what they need. Lovely crafts and their memory jars are another great idea to encourage the children to discuss their feelings and keep the happy thoughts. Thank you for a lovely day." – Kinship Gran and Grandpa
"I thought a lot of work went in to today and the kids loved it. I hope that these days continue as they mean a lot to the kids." – Kinship Gran
"This has been a lovely event today with lots of interaction with the children. Lovely story about Holly. The kids loved it and were so engaged. Well done on making this a great day." – Kinship Gran